Fergie Calls Topless Kate Middleton Photos 'Deplorable, Abhorrent, Despicable'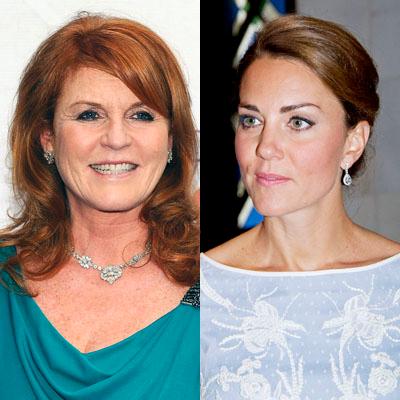 As someone who's been there, Sarah Ferguson is reaching out to Kate Middleton in wake of the topless photo scandal swirling around her.
Ferguson -- who herself was photographed topless while sunbathing at a remote villa in the South of France 20 years ago -- has expressed "total empathy and sympathy" for the embattled Duchess of Cambridge.
The Duchess of York -- who's currently on a promotional tour in the U.S. for her latest children's book, Ballerina Rosie -- told the UK's Daily Mail: "I have total empathy and sympathy for her. I have been there and know what it's like. Everyone is entitled to privacy. It is a devastating invasion of one's personal inner space. It is deplorable, abhorrent and despicable."
Article continues below advertisement
Italian Magazine Publishes MORE Topless Photos Of Kate Middleton!
Fergie also had words of praise for Middleton, whose currently on a tour of South Asia with Prince William.
"She is a beautiful young woman doing a great job for the country. Why should she be stripped of that moment with her husband?"
In August of 1992, Ferguson was photographed having her toes sucked by American businessman John Bryan while lying on a poolside.