Kate Middleton & Prince William Will Know Tuesday If Topless Photos Injunction Is Successful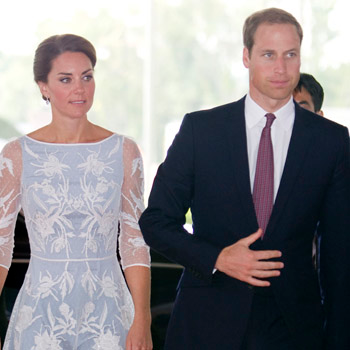 Article continues below advertisement
Royal attorney, Aurelien Hamelle, revealed Kate and William, both 30, were involved in a "healthy and profoundly intimate" moment when a photographer snapped the images. It was "deeply personal," he added.
On Friday, Closer caused controversy when they printed 14 photos of Kate baring her royal assets. And on Monday, Italian magazine Chi published a 26-page spread of the images. Both titles are owned by Italian publishing house Mondador, which is owned by former Italian Prime Minister Silvio Berlusconi.
As well as an injunction to block the photos appearing elsewhere, Hamelle is seeking $6,550 in damages from Closer. He also asked the court to fine Closer $13,100 a day for each day the injunction is disregarded and $131,000 if the photos are sold in France or abroad to another tabloid.
Hamelle fought it out with Closer's lawyer, Delphine Pando over whether the pictures are a breach of privacy for Kate and William.
Article continues below advertisement
"It's not an accessible (view) from the exterior," Hamelle said of the property, while Pando countered that the home can be seen from a nearby road.
"What is certain for Kate's close family as for herself is that it's something extremely troubling," Hamelle said.
Pando claimed the pictures were taken by an agency and the rights didn't belong to Closer magazine.
"We are not the owners of these photos," she said. "The photos are out there. If a TV show wants to show an image of this (magazine) edition, it's got nothing to do with us."
Over the weekend, the editor of Chi, Alfonso Signorini told the Associated Press that he didn't fear legal action because Closer had published the pictures first and they were already in the public domain.
It's the first of two legal actions the royal family has launched, the other, which wasn't brought up in court Monday, is against the Sipa news agency that distributed the pictures.
RELATED STORIES: