Former Robyn Gardner Aruba Murder Suspect Sued By Insurance Company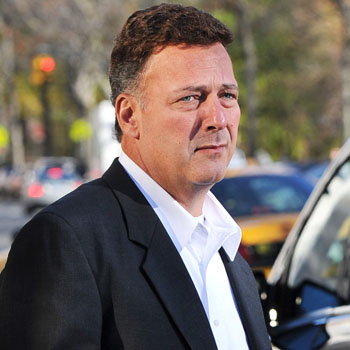 Article continues below advertisement
The suit was filed by the AMEX Assurance Company in federal court last week, claiming that the policy isn't legally enforceable because Giordano and Gardner aren't married or otherwise related, weren't business partners and didn't own property together, reported the Huffington Post.
It also accuses him of lying on insurance forms by identifying Gardner as his "partner" when the two actually had what the company calls a "casual and non-exclusive" relationship.
"You have to have an economic interest in the person" when taking out a policy, American Express spokeswoman Gail Wasserman said Monday.
As RadarOnline.com previously reported, authorities arrested Gardner's traveling companion, 51-year-old Giordano as he tried to leave Aruba last summer, after he reported Gardner had disappeared while snorkeling August 2. After a series of searches, neither Gardner's body nor any related physical evidence was recovered, spurring a judge last December to order Giordano freed.
Article continues below advertisement
The travel insurance policy on Gardner's life was one of the first red flags for the Aruban authorities while investigating her mysterious disappearance.
Just two days after he claimed she had been swept away snorkeling, Giordano began "to make inquiries about the accidental death and dismemberment portion of the policy on the life of Ms. Gardner," according to the legal papers.
The company also states that Gardner "had no role in the decision to purchase insurance." Giordano took out the policy, made himself the beneficiary and sent in the forms, said Wasserman, the American Express spokeswoman.