Boy Scouts 'Perversion Files' Revealed In Shocking Report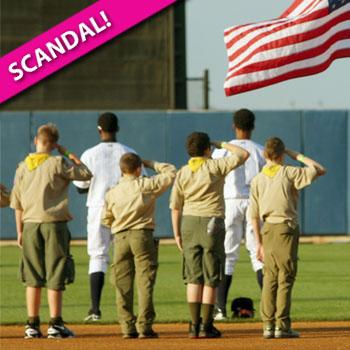 The Boy Scouts of America shockingly failed to report hundreds of child abuse allegations to authorities over a two decade period, according to a damming new report.
Confidential documents obtained by The Los Angeles Times show that parents were oftentimes kept in the dark about what was going on with their children, allowing offenders to resign under bogus reasons and hide the monstrous crimes.
Article continues below advertisement
The "perversion files" kept by the Boy Scouts dating from 1970 to 1991, include a log of alleged child abusers but in some cases molesters slipped back through the net to work with kids again and went on to re-offend.
In a story that echoes the sad tale of how Penn State University kept quiet for years about allegations against assistant football coach , the report contains a file on a Michigan Boy Scout camp director who reported allegations of abuse to police and told cops that he didn't come forward sooner because his bosses didn't want to ruin the organization's reputation and that of the alleged molester and sought to "keep it quiet."
And when five Boy Scouts accused their Pennsylvania Scout Master of rape and other sexual offenses, the man simply resigned saying he had work commitments and received a message back from a troop rep saying "good luck in your new position" rather than being hauled to jail for the heinous crime.
Out of a sampling of 500 allegations, 80 percent showed that law enforcement officials were not contacted about what happening in the institution which was founded in 1910.
Article continues below advertisement