Exclusive
Sage Stallone Was Diagnosed At Age 10 With Heart Murmur, Died From Cardiac Arrest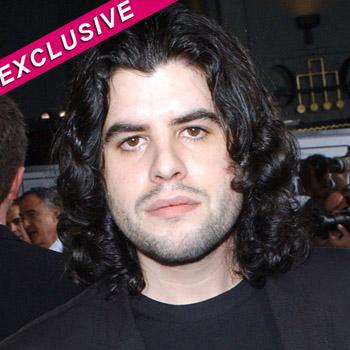 By Jen Heger - RadarOnline.com Assistant Managing Editor
Sylvester Stallone's son, Sage, was diagnosed at age 10 with a heart murmur, and his sedentary life, his addiction to cigarettes and sugary soda are contributing factors to his death from cardiac arrest, RadarOnline.com is exclusively reporting.
"Here are the facts: Sage was diagnosed at age 10 with a heart murmur, he led a very sedentary lifestyle and also had an addiction to cigarettes -- he smoked up to two packs a day -- and drank a LOT of sugary soda," family friend, Scott Ross, who also assisted into the investigation of the actor's son's tragic death, tells RadarOnline.com. "There was never any evidence that Sage was a drug dealer, was taking drugs or tried to kill himself. The empty prescription pill bottles recovered from Sage's house were going to be used as props in an upcoming movie he was going to be working on."
Article continues below advertisement
As previously reported, Sage was discovered unresponsive at his Studio City home in July. Prescription pill bottles were found in his bedroom but it didn't appear that it was a suicide. Media reports speculated that Sage was a drug dealer because of the multitude of bottles, however, law enforcement sources told RadarOnline.com at the time: "First of all, if Sage was dealing why would he leave so much evidence around? Drug dealers just don't operate like that. Secondly, Sage didn't need the money and his inner circle of friends is adamant that he didn't drink, or use drugs."