Sylvester Stallone Walks Red Carpet For First Time Since Son Sage's Death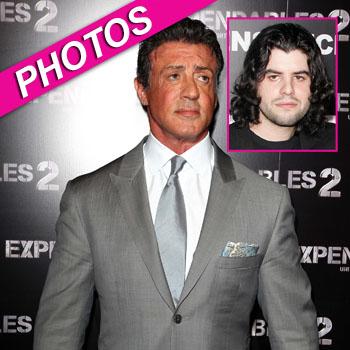 Sylvester Stallone appeared at the Paris premiere of his new flick The Expendables 2 Thursday, in his first red carpet walk since the tragic death of his son Sage at 36 July 13.
Also joining Sly at the French premiere of the star-packed action flick were his co-stars Arnold Schwarzenegger, Dolph Lundgren and Jason Statham.
It's been a tough summer for the 66-year-old Rocky icon, in addition to his son's death, Sly's half-sister Toni Ann Filiti is hospitalized at UCLA in critical condition in her battle with both lung and liver cancer.
Article continues below advertisement
Sage, an actor, director and screenwriter, was best known for roles alongside his father in 1990's Rocky V and 1996's Daylight.
As we previously reported, rumors Sage might have been dealing drugs, because of large amounts of empty prescription bottles that were discovered at the scene were false, sources close to the situation confirmed.
The Expendables 2 hits theaters on Friday, August 17.
RELATED STORIES:
MORE ON:
Sylvester Stallone