One Too Many? Ryan Lochte Hits London Clubs Again, Leaves Looking Wasted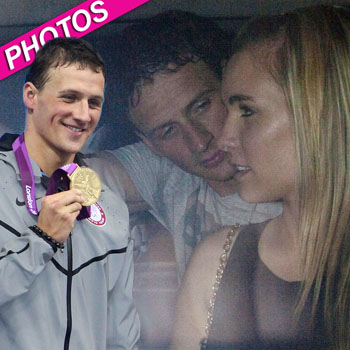 After years of intense training and finally swimming away with five medals at this year's Olympic Games no one can blame Ryan Lochte for letting off some steam.
But the 28-year-old looked decidedly worse for wear as he jumped into a London cab on Thursday night after an evening of heavy partying clearly lapping up the attention he's getting from the women across the pond.
With his hair sweated out and barely keeping his eyes open, Lochte looked like he'd had a great night celebrating his success.
Article continues below advertisement
The hunky athlete was joined by his fellow gold medallist Connor Dwyer and they had a couple of beauties with them clearly intent on carrying on the party.
Dwyer has also been getting his fair share of the action and was accosted by a few women as they left The Rose Club after earlier having dinner at Guy Ritchie's pub, The Punch Bowl.
As RadarOnline.com previously reported, Lochte says he's up for being on Dancing With The Stars or finding love as The Bachelor when he gets back Stateside and wants to move to LA.