Olympics: Michael Phelps Wins 20th Medal, Set To Swim In Final Individual Race Of Career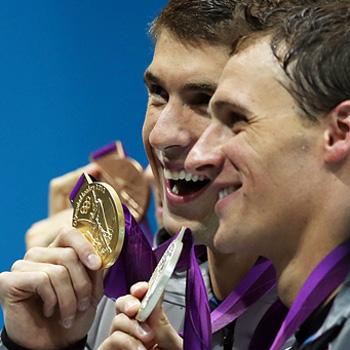 Michael Phelps, the all-time winningest Olympian ever padded his record with his 20th gold medal Thursday in the 200 individual medley, edging talented rival Ryan Lochte.
"It's a relief to win an individual gold -- it's something pretty cool and special to three-peat," Phelps said, adding Lochte has "brought the best out of me many times."
Phelps is slated to swim in the last individual race of his career in London Friday, when he competes in the 100-meter butterfly.
Article continues below advertisement
The swimming legend, in his fourth and final Olympic games, can achieve a hat trick of gold medals in the race, as he won it in the 2004 and 2008 games, as well.
"It's the 100," the Baltimore native, 27, said. "You just kind of go for it and hopefully hang on."
Serbian swimmer Milorad Cavic, also set to swim in the race, said that "Phelps is out of our league.
"It's not fair that I'm talking for everybody, but I'm expecting something special."