Mark Sanford Engaged To Argentine Mistress Who Cost Him His Marriage & Political Career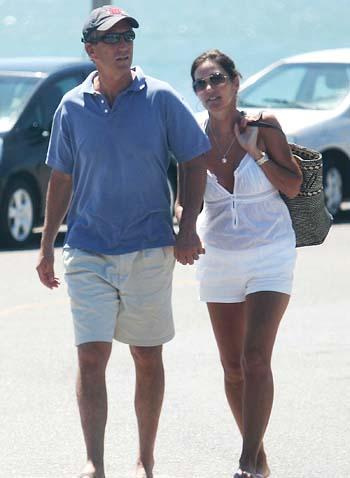 Disgraced former South Carolina Governor, Mark Sanford, is engaged to the Argentinian mistress who cost him his marriage and his high-profile political career, RadarOnline.com is reporting.
As previously reported, once considered a potential candidate for the Republican presidential nomination, Sanford's political career was derailed by a sex scandal in June 2009 when he went AWOL for six days.
Article continues below advertisement
While his camp said he was on a hike of the Appalachian Trail, the then-married politician, a father of four, later admitted to visiting Argentina to see his mistress, Maria Belen Chapur -- a woman he once referred to as his "soul mate."
Sanford, 52, proposed to Chapur with a proposal last week in Buenos Aires. He confirmed the news to CNN.
"Yes, we are engaged, and I'm both happy and excited for what that means, I have long expressed my feelings for her, she's a wonderful person," he said. "My closest friends have met and love her, and I look forward to introducing her to still many more that have yet to do so."