Sex Scandal-Marred Former South Carolina Governor Mark Sanford Coming To TV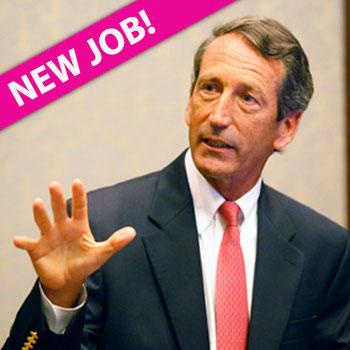 Former South Carolina governor Mark Sanford is launching a career in television as a Fox News analyst.
Once considered a potential candidate for the Republican presidential nomination, Sanford's political career was derailed by a sex scandal in June 2009 when he went AWOL for a six days.
While his camp said he was on a hike of the Appalachian Trail, the then-married politician, a father of four, later admitted to visiting Argentinia to see his mistress -- a woman he once referred to as his "soul mate," reported RadarOnline.com.
Article continues below advertisement
FIRST PHOTOS: Gov. Mark Sanford On The Beach With Mistress
Sanford will now join a long line of prominent former GOP politicos, including Mike Huckabee, Karl Rove and Sarah Palin, at the Fox network.
RadarOnline.com had the first photos of Sanford and his sweetheart Maria Belen Chapur, getting intimate on a beach two years after the affair hit the headlines.
Sanford, who served three terms in the House of Representatives before returning to South Carolina for two terms as governor, left office when his term ended in January.