Exclusive
Lindsay Lohan 'Confident No Charges Will Be Filed Against Her' For Alleged Jewelry Theft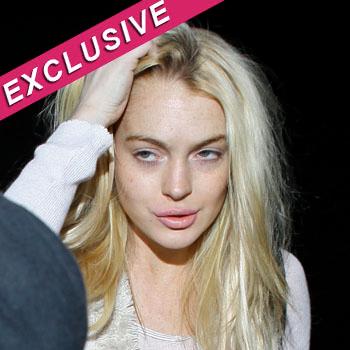 By Jen Heger - RadarOnline.com Assistant Managing Editor
UPDATE: The Los Angeles County District Attorney's Office has declined to file criminal charges against Lindsay Lohan and two other people in connection with the alleged theft. Prosecutors cited insufficient evidence against the three.
"Lindsay is glad this matter has been cleared up so she can focus on her upcoming projects. It is unfortunate that many media outlets were quick to point fingers and jump to conclusions without having all the facts," Lindsay's rep Steve Honig told RadarOnline.com.
Article continues below advertisement
***
Lindsay Lohan is telling close friends and associates that she is confident no criminal charges will be filed against her over allegations she stole jewelry and other expensive items from a wealthy friend, RadarOnline.com is exclusively reporting.
"Lindsay is confident that no criminal charges will be filed over her stealing anything from Sam Magid's house," a source close to the situation tells RadarOnline.com. "Sam has absolutely no interest in pressing charges against Lindsay, and this could make it difficult for criminal charges to be filed as you no longer have a victim that is willing to cooperate.
"However, just the fact that Lindsay is being investigated for felony robbery could be enough to trigger a probation violation because Lindsay is still on probation in connection with her no contest plea in her misdemeanor necklace theft case."
As RadarOnline.com previously reported, Lindsay spoke with police in Los Angeles last week after a Hollywood Hills home she spent the night at was burglarized.
Article continues below advertisement
The Mean Girls star awoke to find the place, where she's spent many a night partying, had been robbed. The owner of the home, Sam Magid, locked the house down with all of the guests inside while authorities questioned all on the premises, according to reports. LiLo's assistant Gavin Doyle also answered questions for investigators.
Meanwhile, Lohan is still under investigation for allegedly lying to cops in connection with a very serious car accident a few months ago in Santa Monica. Lohan allegedly told the cops she wasn't driving the Porsche that rear ended an 18-wheeler, when the evidence reveals that the actress was in fact driving.