John Edwards Mistress Rielle Hunter Desperate To Rehabilitate Image By Going On Reality TV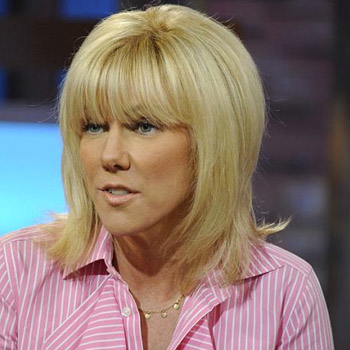 Article continues below advertisement
Rielle and John broke up this year after she published her book - What Really Happened: John Edwards, Our Daughter, and Me - in which she slammed his deceased wife Elizabeth Edwards.
The book was a major failure, selling a measly 6,000 copies and she was apparently shcoked and disappointed by the poor sales. Rielle was called a heartless schemer by the ladies of The View on her press tour. But none of that is sinking in and she's determined to try and change the public's opinion about her.
"Rielle's reputation is pretty much mud in the public eye, but she's delusional enough to think she can turn that around. And the truth is that if anyone can make Rielle Hunter likable, it's Donald Trump."
Apparently Rielle doesn't understand how much she is hated across the country.
"She seems to have no clue about how the public perceives her. After what she did to Elizabeth Edwards, she's delusional to think that America would ever tune in to see her dance, let alone find love," a source told the Enquirer.
Article continues below advertisement
Rielle Hunter On Elizabeth Edwards: The 'Wife As Innocent Victim' Image Untrue