Glee Star's Lesbian Lover In Child Custody Battle With Ex-Husband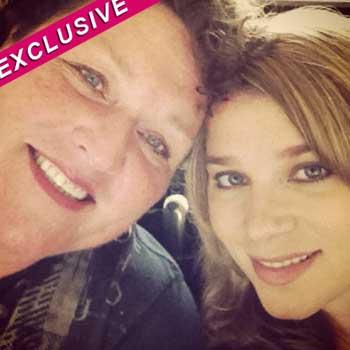 A Glee star's lesbian lover was in a Georgia court last week in an ongoing custody battle with her ex-husband, RadarOnline.com is exclusively reporting.
Dot Marie Jones' live-in girlfriend, Bridgett Casteen, 39, has two children with ex-husband Jack Parham, and is fighting him for custody.
In an exclusive interview with Radar, Bridgett says, "I sued my ex-husband for custody so that I can have my children in California with me and Dot.  We had a verbal agreement where I was providing food and clothes for them.  It wasn't until we went to court earlier this month that we were told by a judge that the verbal agreement didn't have legal standing, and that I owed $28,000.  I immediately paid $10,000 of that amount."
Article continues below advertisement
Bridgett's caring grandmother Mabel White tells us, "The girls live with their father in Georgia and Bridgett comes to see them every month and has them for holidays. She wants the girls to go live with her so hopefully they can next year. She's found a job now so she wants to pay off her bills which she couldn't before.
"Dot has come here to visit me and she's very nice and supportive. She's a great lady," Mabel says of the actress who has a recurring role as Coach Shannon on the Fox series.