Lea Michele On Nose Job Advice: 'F*** Those People'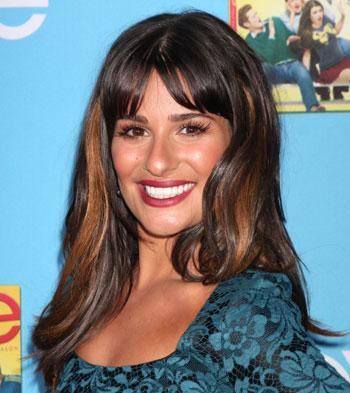 Lea Michele's always said "No" to a nose job, and has a message for the well-wishers that suggested she needed rhinoplasty to make her Hollywood dreams come true: "F*** those people."
The 24-year-old New Yorker explains in November's GQ magazine how there was serious peer pressure for her to get her schnozz shaved down, but she refused to give in, RadarOnline.com can report.
"I was one of the only girls in my high school that didn't get one," Michele said. "And if anybody needed it, I probably did. But my mom always told me, growing up, 'Barbra Streisand didn't get a nose job. You're not getting a nose job.' And I didn't."
Article continues below advertisement
Michele continued, "That's why I'm proud to be on a positive show and to be a voice for girls and say, 'You don't need to look like everybody else. Love who you are.'"
Glee airs Tuesday night at 8/7c on Fox.
RELATED STORIES: