Family Values Group Wants Boycott Against 'Glee' Creator Ryan Murphy's New Sitcom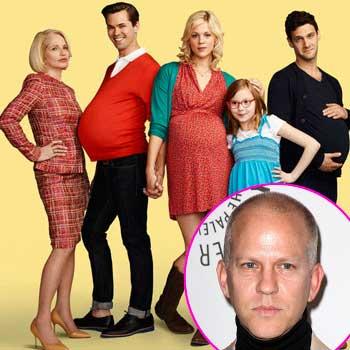 Before they've seen even the first episode of The New Normal, the group One Million Moms is blasting the upcoming sitcom.
The series, premiering on NBC in September, is the brainchild of Glee creator Ryan Murphy and deals with families who come in all shapes and sizes.  "These days, families come in all forms - single dads, double moms, sperm donors, egg donors, one-night-stand donors... It's 2012 and anything goes," is the promotional description.
Article continues below advertisement
Its stars include Ellen Barkin, Justin Bartha and NeNe Leakes.
But One Million Moms, the same group that criticized JC Penney for hiring openly gay Ellen Degeneres as a spokesperson, says anything doesn't go.
"NBC is using public airwaves to continue to subject families to the decay of morals and values, and the sanctity of marriage in attempting to redefine marriage. These things are harmful to our society, and this program is damaging to our culture. Millions of Americans strongly believe that marriage should be between one man and one woman. NBC's The New Normal is attempting to desensitize America and our children," One Million Moms exes said in a statement.