Chaz Bono Is Saving To Buy A Penis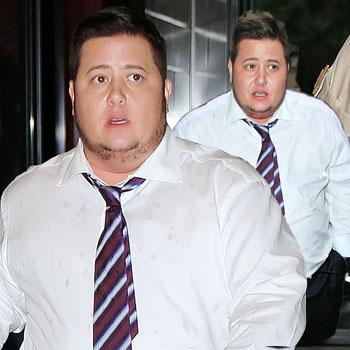 By Alexis Tereszcuk - RadarOnline.com Senior Reporter
Chaz Bono is saving his hard earned dollars to purchase the one thing he doesn't have – a penis.
The Dancing with the Stars contestant, who was born a female, is paying for his final gender reassignment surgery, where he will have a penis constructed, he told the new issue of Rolling Stone magazine.
"I could get a phalloplasty, which builds the phallus from a donor site on your body," Bono said, and described the medical options he considered.
Article continues below advertisement
"I'm leaning more toward a metoidioplasty. It's a procedure that uses what you already have the clitoris which has grown larger from the testosterone. You end up with a smaller phallus than with the phalloplasty, but it's fully functional, it gets erect, and the sensation is all there."
Sonny and Cher's son, 42, revealed his gender transformation in detail in the documentary Becoming Chaz, and said he is searching outside the United States for the doctor to perform the surgery.
"Well, I mean, to break it down, the surgery I want to have, I'd like to have the testicular implants and all of that, and I'd like to be able to urinate through it," Bono said. "The doctor I want to use is in Belgrade. It's going to be a little cheaper there. Probably $25,000, maybe $45,000, I really don't know."
Chaz is currently single, having broken up with his fiancée Jennifer Elia recently.
RELATED STORIES: