Exclusive
GLAAD Outraged With Christmas Carol Mocking Chaz Bono In Massachusetts Newspaper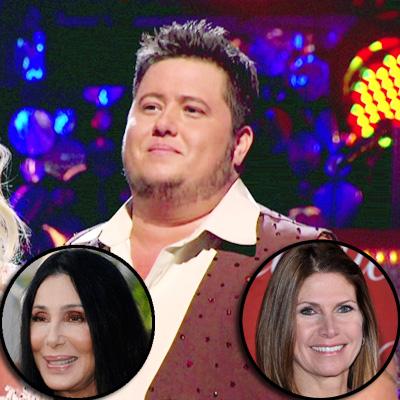 By Debbie Emery - RadarOnline.com Reporter
The holidays should be a time of good cheer to all men, women and transgender, but when a local newspaper changed the lyrics of a classic Christmas carol to make fun of Chaz Bono, it caused outrage with gay rights group GLAAD, RadarOnline.com can exclusively reveal.
A columnist for the Lowell Sun in Massachusetts published a list of 'Christmas Carols With A Twist,' and a ditty to be sung to the tune of Grandma Got Run Over By A Reindeer inappropriately talks about the Dancing With The Stars contestant in poor taste.
Article continues below advertisement
The first verse begins:
"Chaz Bono got turned into a man, dear.
Dancin' with a woman on TV.
You might say there's no such thing as Santa
Till you see what Chaz got 'neath his tree."
Now GLAAD (Gay And Lesbian Alliance Against Defamation) is speaking out against the song and the message that it sends to the public.
"Blatantly misinforming readers about transgender people and belittling Chaz Bono for having the courage to be himself is not only petty and mean-spirited," Herndon Graddick, the Senior Director of Programs for GLAAD told RadarOnline.com in an exclusive interview.
"But given the outpouring of national public support for Chaz during his time on Dancing With the Stars, out of touch with growing public sentiment."
The rest of the carol is full of even more offensive lyrics:
"Chastity was once a cute girl
On her parents' TV show.
Then she stunned the whole dang nation,
When she said her girl parts had to go.
Now transgenders in the Bay State
Have a law that's etched in black.
Article continues below advertisement
It says they can change their gender.
Then if they want, they can change it back.
Chaz Bono got turned into a man, dear.
Cher don't care but Sonny, he would grieve.
Now in Mass., some guy who's born as Adam
Can change his moniker to Christmas Eve."
As RadarOnline.com previously reported, it is going to be sad holidays for Chaz, who announced on Monday that he and his fiancée Jennifer Elia had broken off their engagement after seven months.