Angelina Jolie Look-A-Like Allegedly Sexually Assaulted Taxi Driver, Stabbed Him When He Refused A Third Round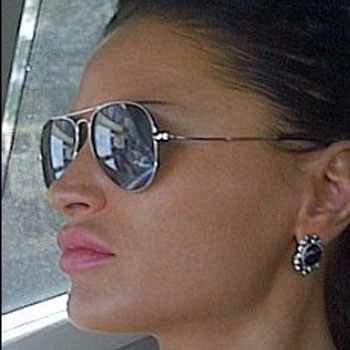 By Debbie Emery - RadarOnline.com Reporter
A Romanian woman who boasts a startling similarity to Angelina Jolie has been arrested for allegedly attacking a taxi driver after he refused to have sex with her for a third time.
Stunningly beautiful Luminita Perijoc, 30, had already allegedly forced cabby Nicolae Stan to have intercourse and perform oral sex on her twice after luring him into her apartment under the ruse of carrying her bags, and when he denied her repeated demand she allegedly stabbed him, reported the Daily Mail.
Article continues below advertisement
Police investigating the bizarre assault believe that the Angelina doppelganger may have been on medication at the time of the attack.
"It is terrible. I am now a local celebrity, every one is talking about me," said Stan. The humiliated driver is now being made fun of by friends for turning down a woman who looks like one of Hollywood's hottest stars.
"They don't understand why I refused her, but they do not know what it is like to have a mad woman yelling at you at knife point," he explained. "But I think anyone would find it impossible to perform with a knife at their throat.
"'I think she wasn't used to anyone saying no because she flew into a rage when I declined. She took out a knife and forced me to undress and have sex with her," said Stan, who was taken to a hospital after the incident and treated for half a dozen stab wounds.
Friends told local media in Romania that Perijoc is a huge fan of Jolie and models herself on the Tomb Raider star.
RELATED STORIES:
Gloria Allred Writes Open Letter To Congressman Todd Akin: Stay In The Senate Race!