Ugandan Police Arrest Taxi Driver Over Drug Death Of Amazing Race Producer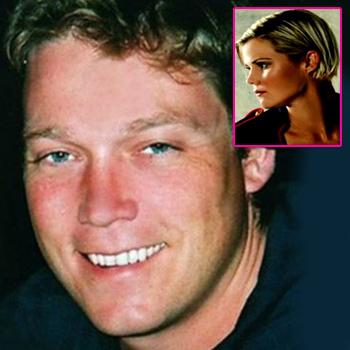 By Debbie Emery - RadarOnline.com Reporter
A taxi driver has been arrested in connection with the drug overdose death of reality TV producer Jeff Rice from contaminated cocaine, and the assistant who was found unconscious next to him in an African hotel room might be the next one to end up behind bars.
Police in Kampala, Uganda apprehended suspect Moses Kalanzi on Monday under the suspicion of selling Rice and Kathryn Fuller the drugs that killed the former Amazing Race freelancer and left his pretty blonde assistant critically injured, reported FoxNews.com.
Article continues below advertisement
As RadarOnline.com previously reported, Rice, 39, was found dead on February 18 slumped in a chair on his hotel balcony, with blood seeping from his nose and mouth. It was later confirmed that drugs were found in his system and at the scene, including a bag of white powder that was "a mixture of a component of heroin, some Tylenol and some caffeine," said pathology consultant Dr. Stephen Cina.
It is now suspected that Kalanzi is the dealer who sold the married man and his younger colleague the drugs that led to his death.
"There was constant communication between the special hire driver and Rice on the phone about the purchase of the drugs," police spokesperson Judith Nabakooba told Ugandan newspaper, the Monitor. "So we want to know the source of the drugs and how it is trafficked into the country. He has recorded a statement and investigations are ongoing."
Police also confirmed that they are poised to arrest Fuller, who works for Rice's production company Maverick Entertainment, in connection to her boss' death and she is being considered a witness and a suspect.
Article continues below advertisement
The confusing case has sparked concern that Uganda has become a hotbed for illicit drugs and a "consumption destination" for users who to want to travel to a tropical destination to consume them.
Kathryn's father, Stuart Fuller, traveled from South Africa to Kampala this week in the hope that he can bring his daughter home, where the medical services and expertise are superior to those in Uganda.
"She can regain the use of her right side, but needs to come to South Africa for treatment and to recuperate," Fuller told South African newspaper, The Mercury.
MORE ON:
Celebrity Justice
"She gave the police her statement; she didn't buy (the drugs) and she has paid the price," said Kathryn's worried father, who admitted that his daughter has been stupid. "I am cross, extremely cross. She's an extremely bright woman who made a mistake.
"After this, she'll have to prove herself. We've been through hell, but which father wouldn't rush to support his daughter?"
No charges have been filed against Kathryn yet, but her father does not have clearance from the Ugandan authorities to remove her from the country.
Article continues below advertisement