Exclusive
Dead Amazing Race Producer Jeff Rice Was Not A Show Staffer, Says Insider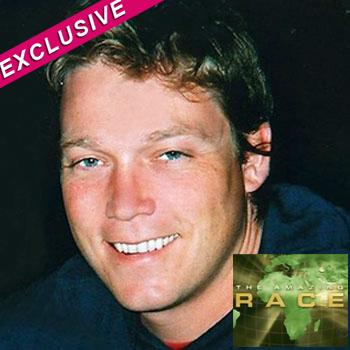 Article continues below advertisement
His assistant, Kathryn Fuller, was found unconscious on the floor beside her married boss. She remains hospitalized and is responding to treatment and not yet able to talk, according to police.
"Jeff was a freelance facilitator that the show used on several occasions throughout the series, most recently in season 20 when it was filmed in Africa several months ago," revealed our insider.
"He acted as a location scout and was the guy production hired before they began shooting so he could pull permits in the area."
A statement was e-mailed to RadarOnline.com from Bertram van Munster, Co-Creator and Executive Producer of The Amazing Race, expressing his condolences.
"Our Amazing Race team is shocked and deeply saddened to learn of Jeff's untimely death," said van Munster.
"The show is not in production right now, but we have utilized Jeff's company on several occasions over the course of the series to help with advance work when the Race visited Africa. He was well liked and his work was highly respected."
Article continues below advertisement
Uganda police believe that Rice died from a massive overdose of cocaine, and as Fuller tested positive for the illegal drug, she may not be allowed to leave the country when she returns to health.
An autopsy report found "major metabolites of cocaine" in Rice's system, while white powder in a baggy found in Rice's hotel contained "opiates classified as drugs of abuse," the police report read, according the New York Daily News.
Rice, an Oklahoma native who lived in South Africa and had dual citizenship, flew into Uganda with Fuller on Februay 15 to work on a documentary, the police report said.
The film project was affiliated with two medical organizations, the Hope Medical Clinics Uganda and Starkey Hearing Foundation of Minneapolis, and Rice's company, SB Productions, was doing advance logistical work for a "documentary-style" project for the foundation when he died.
Article continues below advertisement