Bobby Brown May Release Tell-All Book In Wake Of Whitney's Death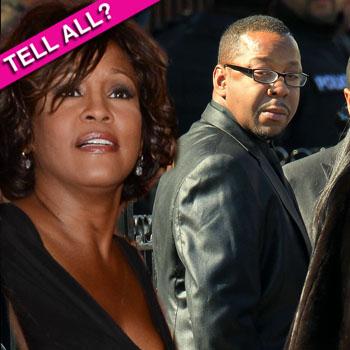 By Amber Goodhand - RadarOnline.com Reporter
Bobby Brown may be cashing in on Whitney Houston's death by releasing a tell-all book.
According to the Huffington Post, the timing is perfect for the release and Bobby has dollar signs in his eyes.
But this isn't the first time he's planned the release of a tell-all book — in 2008 he had a book ready about his life with ex-wife Whitney that was never published.
"Back in 2008, the interest in a book on Whitney Houston wasn't that great. Whitney had fallen off the RadarOnline.com back then," one publisher told the site. "But now, following her tragic death, the market has changed. Now is the time for a book that details an honest look into the life of Whitney."
Article continues below advertisement
The only glitch may be the confidentiality agreement Bobby signed following his divorce with the I Will Always Love You singer, but sources tell Huffington Post's Rob Shuter that he's determined to get it out in return for a hefty paycheck.
"This is a man who left his ex-wife's funeral because he didn't like his seats and went to a paying gig that night," a friend of Whitney's said.
"He didn't get on stage that night because he needed to sing his greatest hits or because Whitney would have wanted him to entertain his fans, he did it to get a paycheck -- the same reason he now wants to write a tell-all book."
As RadarOnline.com exclusively revealed, Whitney's tragic February 11 death appears to be a lethal concoction of Valium, Xanax and alcohol.
"Whitney had taken Valium, Xanax, and alcohol, which led to her death. The coroner is waiting on final toxicology results to determine which one of the three was the major contributing factor of her demise," a source close to the situation tells RadarOnline.com.
Article continues below advertisement
"The coroner will be closely examining Whitney's blood alcohol content at the time she died as well. The sedatives and alcohol will almost certainly be the cause of death, and not drowning.
"Her heart stopped beating because her respiratory system was suppressed because of the anti-anxiety meds, and combined with the booze it probably happened very quickly before she was found partially submerged in the bathtub."