Illegal Drugs Recovered From African Room Reality TV Producer Found Dead In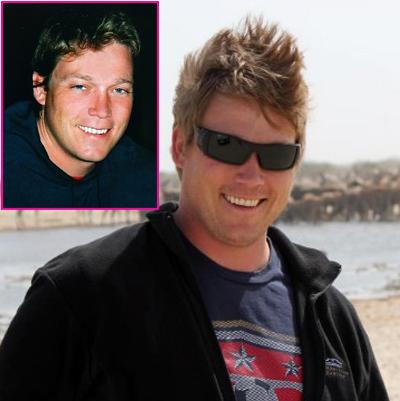 A bag with traces of heroin was found in the hotel room of the late reality TV producer Jeff Rice, who was found dead in Africa last week, with authorities saying he likely died of a cocaine overdose.
"The bag of white powder that was found on scene is a mixture of a component of heroin and some Tylenol and some caffeine," pathology consultant Dr. Stephen Cina said, according to ABC News. "So that certainly suggests that at least in that bag there's a mixture of several substances present."
Article continues below advertisement
The latest update conflicts with initial reports from Rice's widow, claiming the 39-year-old might have been poisoned after resisting an attack from local thugs.
Rice's assistant Katheryne Fuller, who officials found unconscious next to him, remains in critical condition at a Ugandan hospital. Authorities said Fuller, a native of South Africa, tested positive for cocaine, and might be held in violation of the region's drug laws as such.
According to Uganda Police Force spokesman Asuman Mugenyi, "Ms. Fuller is slowly recovering, and when she is recovered enough we will be able to talk to her and find out more about what happened. She is not able to speak. Although she is responding to the treatment, she is not yet available to explain what transpired."
Asked about the theory floated by Rice's widow, Mugenyi said there was little chance of a third-party involvement in the incident.
Article continues below advertisement
"There was no struggle. These were two people in their room and there was not a single sign of a struggle. Not even a single bruise on Rice's body," Mugenyi said, adding the chances that the pair's food or drinks might have been tainted were slim.
While Rice has been linked to The Amazing Race, he was actually a freelance facilitator for the program -- not a show staffer.
"Jeff was a freelance facilitator that the show used on several occasions throughout the series, most recently in season 20 when it was filmed in Africa several months ago," an insider told us exclusively. "He acted as a location scout and was the guy production hired before they began shooting so he could pull permits in the area."
Survivor Producer Bruce Beresford-Redman Will Not Fight Extradition To Mexico For Murder Of Wife
As we previously reported, Rice's widow Sally Blackman told FoxNews.com on Wednesday, "They were not attacked but evidence points towards being poisoned. At this stage, it is quite difficult to give you any firm reports as the incident is currently under investigation by the Uganda police. I would not like to speculate or even attempt to give my views on this, as this may jeopardize the investigation going forward."
Article continues below advertisement