Exclusive
Gloria Allred Writes Open Letter To Congressman Todd Akin: Stay In The Senate Race!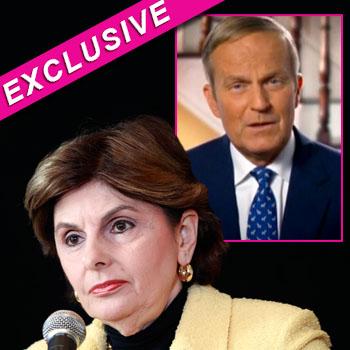 By Jen Heger - RadarOnline.com Assistant Managing Editor
Famed women's rights attorney, Gloria Allred has written an open letter to Congressman Todd Akin imploring him to stay in the Missouri Senate race after shocking comments he made earlier this week claiming that a woman couldn't get pregnant from a "legitimate rape," RadarOnline.com is exclusively reporting.
As previously reported, Akin, a six-term congressman, made the shocking claim during an interview with KTVI-TV in Missouri on Sunday. "First of all, from what I understand from doctors, (pregnancy from rape) is really rare. If it's a legitimate rape, the female body has ways to try to shut that whole thing down. But let's assume that maybe that didn't work or something. I think there should be some punishment, but the punishment ought to be on the rapist and not attacking the child."
Article continues below advertisement
Rep. Akin issued a statement late Sunday after a firestorm erupted on social media sites denouncing his comments. He said: "In reviewing my off-the-cuff remarks, it's clear that I misspoke in this interview, and it does not reflect the deep empathy I hold for the thousands of women who are raped and abused every year."
Despite GOP presumed presidential candidate Mitt Romney and vice presidential hopeful Paul Ryan urging Akin to drop out of the Missouri Senate race he has refused, something Allred agrees with!
Allred, a rape survivor, who became pregnant from the vicious attack and subsequently had to have an illegal abortion says in an open letter she has written to Akin: "Please do not withdraw. I urge you to stay, so that we can all continue to be reminded of your clear record of seeking to eliminate a woman's right to legal and safe abortions and Representative Paul Ryan's similar record on these issues as well."
Article continues below advertisement
The civil rights pioneer also addresses the work that Paul Ryan and Todd Akin did on H.R. 212, "which, if passed, would have given a fertilized egg as many rights as an adult woman and if signed into law could have prohibited most abortions.
"In addition, your political twin on abortion, Representative Paul Ryan, now the presumptive Republican nominee for Vice President, has sought to limit abortion funding to cases where the woman's life is in danger or pregnancy is the result of forcible rape or incest.
"With all due respect, or should I say lack of respect, what about situations involving the crime of statutory rape (sex with a minor who cannot legally consent), what about rape of a woman in a coma, or rape of a woman who lacks the mental capacity to consent, or rape of a woman who is placed in fear by threats, or rape of a woman who is under the influence of alcohol or drugs and therefore has no ability to consent?
Article continues below advertisement
"Both Representative Ryan and you appear to think that some rape survivors must be prohibited from obtaining an abortion. The voting record of both you and Paul Ryan demonstrates that you both believe that only those rape survivors who were raped using force should be able to have abortions or obtain health insurance coverage for them.
"Let me say it loudly and clearly. What you both propose is dangerous to a rape victim's life and health. Rape is rape," Allred asserts.
Mitt Romney Held Presumed Gay Classmate Down, Cut Off His Hair, Old Pal Says