Too Much TODAY Stress? Savannah Guthrie 'Experiencing Extreme Migraines'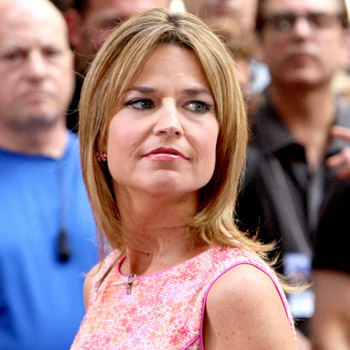 Article continues below advertisement
"The pressure of taking over after Ann's execution is taking its toll," a source told The New York Post. "She goes to a doctor two days a week for treatment of the migraines, and is required to wear dark glasses when she's not on set."
Another source opines though that the TODAY spot is not contributing to the migraines and that Guthrie has suffered from them for years.
"Savannah does have migraines. She's had them for years. They are not triggered by anything in particular," the source told the Post. "If she is indeed getting them, she's completely capable of working through them.