Savannah Guthrie Officially Announced As Ann Curry's Replacement On TODAY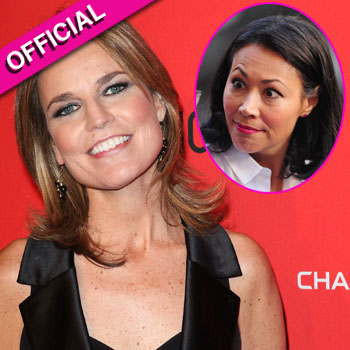 Article continues below advertisement
"I couldn't be happier for Savannah and the entire TODAY team."
Curry gave a tearful goodbye on Thursday when she announced she'd be leaving the show after just one year next to Matt Lauer, and the very next day Guthrie was already in her seat.
"This is not easy to say, but today's going to be my last morning as regular co-host of TODAY," a hoarse-voiced Curry said, flanked by her colleagues Lauer, Al Roker and Natalie Morales.