Exclusive
Robert Blake Paying Off Creditors, Including Murdered Wife's Family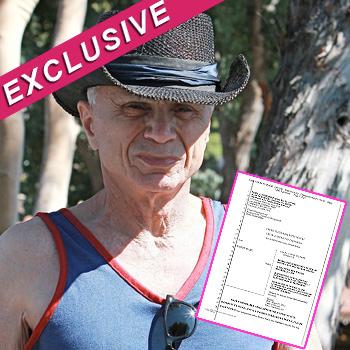 Article continues below advertisement
DOCUMENTS: Robert Blake Files Court Docs
"You want to get to the truth if you can. Does that mean I'm lying to you? Tell me where I'm lying," Blake asked Morgan, who said, "I'm not saying you're lying." Blake responded, "But you say you don't know if I'm telling the truth, what the hell's the difference?"
According to the declaration of the court appointed trustee charged with settling the actor's outstanding debts: "I paid Debtor's three largest creditors, the Internal Revenue Service, Franchise Tax Board, and Blanchard Tual the administrator for the Estate of Bakley collectively $3,470,352.56...Part of the disbursements included estimated IRS and FTB tax payments for Robert Blake's estate for the year 2011: $810,000 in federal taxes, and $510,000 in state taxes for a total of $1,320,000."
Even though Blake was acquitted of murdering his wife, he was found by a civil jury to be responsible for the wrongful death of Bakley, after a lawsuit was filed by three of her children. The jury ordered the actor to pay $30 million dollars in damages. Shortly thereafter, Blake filed for bankruptcy.
The court docs also ask that the bankruptcy case be closed and a hearing is scheduled for the matter on August 21, 2012.