Casey Anthony Hid Out In NYC After Acquittal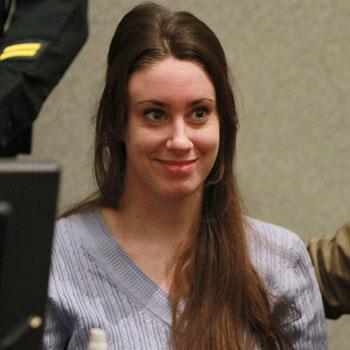 Casey Anthony disappeared from view after she was acquitted in the murder of her daughter Caylee last year, and everyone wanted to know where the "most hated woman in America" was hiding.
We now have the answer.
"While the entire national media was searching for her in Arizona and California, she was within walking distance of all their offices," her former lawyer Jose Baez writes in his upcoming book, Presumed Guilty.
Article continues below advertisement
At the time of her July 17 release from the Florida jail where she was being held, multiple cars sped off in different directions. Four were decoys, Baez revealed. The one carrying Casey then drove her all the way to the Big Apple.
Baez doesn't provide details as to where he kept Casey stashed or how long she was in New York. It's known that she's now living in Florida pending the August 21 completion of probation for an unrelated check fraud conviction.
As RadarOnline.com previously reported, the lawyer's bombshell book also alleges that Casey, now 26, believed her father George Anthony had killed Caylee to cover up the fact that he was the little girl's. dad.  Casey believed that George fathered Caylee because she claimed he had intercourse with her around the time she became pregnant.
However the reality was that DNA tests later carried out proved that George was not the father, and George strenuously denied ever sexually abusing his daughter.