Casey Anthony's Attorney Jose Baez Said Her Car Trunk 'Smelled Like A Dead Body'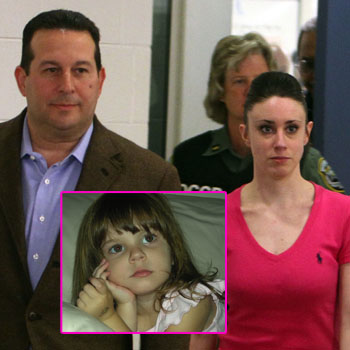 Article continues below advertisement
In Presumed Guilty, Casey Anthony: The Inside Story Baez recalled the first time he looked in the car trunk.
"I could smell something rotten," he wrote. "I had been to a morgue before and my first impression was that this smelled like a dead body. I smelled something else, a chemical-like substance. If you took a good strong whiff, it almost hurt your nostrils. 'Oh my God,' I thought. 'I'm going to have to talk to Casey about taking a plea.'"
George Anthony testified that when he went to pick up his daughter's car from the impound lot, he smelled "something that you would never forget," and said a prayer hoping he wouldn't find Caylee's body when he opened the trunk.
When Casey's mother Cindy Anthony called 9-1-1 in July 2008 she frantically told the operator "There's something wrong. I found my daughter's car today and it smells like there's been a dead body in the damn car!"
Article continues below advertisement
Baez said he consulted forensic expert Henry Lee, asking him, "Does this car smell like a human body?" and Lee said, "You never know whether it's decomposing garbage or a decomposing body."
Casey's attorney said this was the answer he was looking for.
"I was extremely relieved," he wrote in the book.
***
Unfortunately, due to experiencing unusually high levels of traffic we have had to temporarily suspend our comments function. We will resume comments again as soon as possible.