George Zimmerman's Secret Tweets While Waiting To Stand Trial For Murder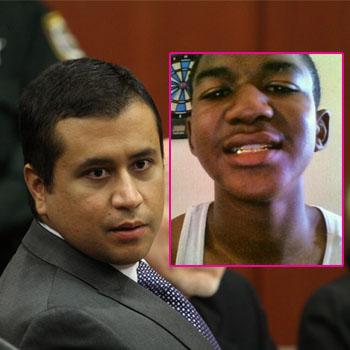 George Zimmerman -- the man charged with second-degree murder for the shooting of unarmed teenager Trayvon Martin in Florida – has reportedly pulled down a series of tweets that he apparently doesn't want anyone to see after all.
According to GlobalGrind on the same night he was interviewed by Fox News' Sean Hannity, Zimmerman launched a Twitter account under the name "FriendsofGZ" so that he could communicate with his supporters.
Article continues below advertisement
The Twitter handle stated: "This is the twitter feed for TheRealGeorgeZimmerman.com, a site run by friends and family of GZ for the purpose of disputing misinformation about him."
The Twitter account has since been deleted, but GlobalGrind captured a couple of his tweets before the account was shut down.
RadarOnline.com has not verified that Zimmerman did in fact send the Twitter messages.
RELATED STORIES: