Trayvon Martin Shooter, George Zimmerman Accused Of Decade-Long Molestation Of Girl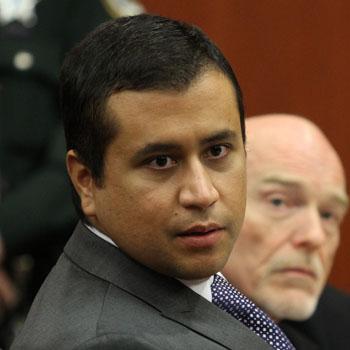 Article continues below advertisement
The woman -- identified as Witness 9 -- told prosecutors the sexual abuse from the murder suspect, who is two years older than her, went on from the ages of six to 16 when she would stay with Zimmerman and his family in Virginia, according to a report from the Orlando Sentinel.
Witness 9 told prosecutors, the paper reported, that Zimmerman "would put his hands under my pants, under my underwear … I would try to push him off, but he was bigger and stronger and older."
Witness 9 told prosecutors she and her parents eventually confronted Zimmerman about his actions, which then stopped.
"This is the first time in my life that I'm not afraid of him," Witness 9 told prosecutors of why she stepped forward now.
In a related twist to the case, the woman said the Zimmerman family doesn't "like black people if they don't act like white people. They like black people if they act white."
Article continues below advertisement
Witness 9 told prosecutors she never witnessed any type of direct hatred of black people from Zimmerman or his family.
Zimmerman -- who's currently free on $1 million bail -- is charged with second-degree murder in the February 26 shooting of 17-year-old African American Trayvon Martin.
The case has caused national controversy, as Zimmerman was not arrested for 44 days following the shooting.
RELATED STORIES: