George Zimmerman To Remain In Jail While Judge Comes To Bond Decision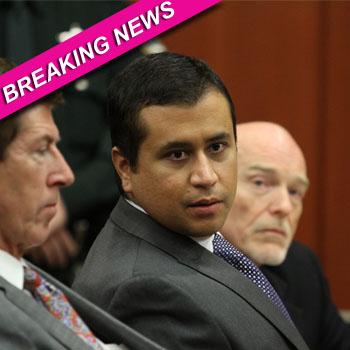 Article continues below advertisement
Zimmerman was originally going to take the stand, but his attorney said he just wanted to make a statement and not be questioned, to which the judge explained that wasn't the way it worked — if he took the stand the prosecutor would have the right to question him — so Zimmerman backed out.
His wife Shellie could not take the stand because she has pending felony charge, for perjury.
The defense was seeking to keep the original bail amount of $150,000, arguing that the state's case is weak and therefore doesn't warrant a large bond.
Prosecutors wanted no bond.
Zimmerman's attorney argued that nowhere in the 30 hours of tapes does it spell out the fact that George and his wife were purposely trying to hide money — and that confusion and fear may have made him mislead the court, unintentionally.
Both sides argued back and forth for hours and Zimmerman's attorney even went on to call the second-degree murder charge an "improper charge and certainly very weak case."
Article continues below advertisement
Zimmerman's father took the stand to listen to the 911 tape and told both sides that the person screaming for help was not Trayvon Martin, but his son.
"It was absolutely George's," he said, noting that "many times" he heard George screaming "similar to that" where they lived in Virginia "in that manner."
Prosecutors argued that in George's statement he claimed Trayvon had his hand over his mouth, so it couldn't have been George screaming.