George Zimmerman Back Behind Bars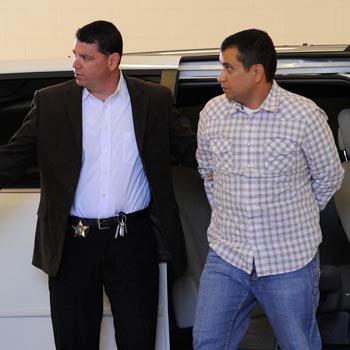 George Zimmerman has been locked back up in a Florida jail after a judge revoked his bond.
The man who will stand trial for the second degree murder of teenager Trayvon Martin turned himself in to police on Sunday afternoon 40 minutes before his deadline to surrender.
Zimmerman - who is now being held without bail - was ordered by a judge to turn himself in after prosecutors accused him of deceiving the court about his finances and his possession of a second passport.
Article continues below advertisement