Housewife Heather Dubrow Hits Back At President Obama Who Slammed Reality Show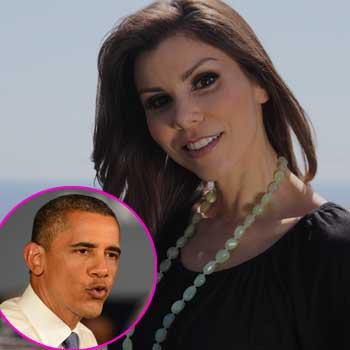 The Real Housewives of Orange County star Heather Dubrow has defended the hit Bravo franchise after President Barack Obama made comments about the show not being a positive influence for those vying for success.
During an address at the National Urban League on Wednesday, Obama told the New Orleans crowd that they had to earn their accomplishments and went off script to make his point.
Article continues below advertisement
"You're competing against young people in Beijing and Bangalore," he said. "You now they're not hangin' out. They're not playin' video games. They're not watching Real Housewives. I'm just saying, it's a two-way street. That wasn't in my prepared remarks. But I'm just saying."
But Dubrow took to Twitter to fire back at POTUS saying that just because she's on a reality show it didn't make her dumb.
"Barack Obama, in light of your recent comments, I'd like to point out that I am on #RHOC AND college educated AND considered a role model," she wrote.