Kris Humphries 'Booty Call Girl' Myla Sinanaj Insists They Never Even Had Sex!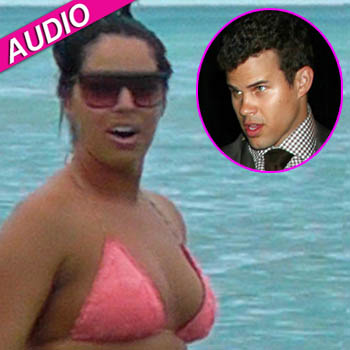 Article continues below advertisement
When Myla was asked point blank if she has had sex with Kris she denied that they had. "No, I don't do that type of thing," she said.
"We're friends. We're really close friends."
Myla, who has come out and said she is not pregnant with the basketball player's baby, said that they've known each other for six months but she has never met Kim.
Kim's lawyers have subpoenaed Myla to be deposed, but professed ignorance as to why she's being drawn into their divorce proceedings.
"I'm hoping Kim realizes that she doesn't have to fly all the way to New York for me, we're just friends," she said about her non-sexual relationship with Kris.
Myla said she isn't dating Kris now but wouldn't rule out a relationship in the future.
"He's married; he still needs to get divorced before he starts dating," she said before going on to sing his praises.
"Definitely, he's a great guy with a great heart."
Article continues below advertisement
Myla did admit that she and Kim do have similar large booties.
"I don't know, she's Armenia, I'm Albanian I guess women from our countries just come with them!"
Check out Kidd Kraddick's full interview with Myla Sananaj and hear how she denies her "booty call" relationship with him!