Johnny Depp & Amber Heard 'Definitely Hooked Up', Affair Has 'Cooled Down'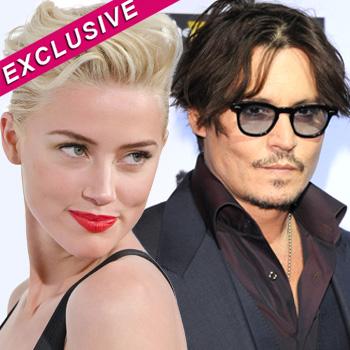 Article continues below advertisement
"They were hooking up for months -- way before he publicly announced that he and Vanessa had split up. They did a really good job of keeping their relationship on the down low for a while, especially since many people assumed that Amber was only into girls."
However, after Johnny finally announced that he and Paradis had split, the heat hit Hard and she totally freaked out.
"Amber has never wanted that sort of attention. She prides herself on being free-thinking and independent -- not some homewrecker trying to sleep her way to the top. As soon as the media started publicizing the romance, she told Johnny that she needed some space.
Article continues below advertisement
"The crazy thing was that Johnny actually split from Vanessa at the end of last year, so she didn't break them up, but because they didn't announce their relationship was over until June, people were painting her as some kind of scarlet lady, which she is far from being."
Though Depp and Heard are still in communication, the source maintains that Amber has been spending all of her time with her friends, as well as her ex-girlfriend, in hopes of dodging the drama altogether.