Gretchen Rossi Slams Alexis Bellino's Bullying Claims: Untrue, 'Grotesque'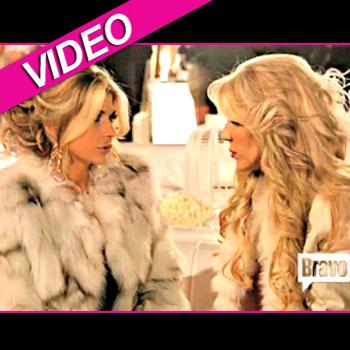 Article continues below advertisement
"She's been out talking a lot in interviews and in her blogs about the fact that she's participating in anti-bullying stuff," Gretchen says. "Which quite honestly, I think is kind of grotesque, because none of us were bullying her by any means.
"We were actually approaching her about something that was causing her to be alienated from the group and we were trying to let her know that we didn't want her to be alienated anymore."
Gretchen says Alexis' turn of phrase was unwise, as "bullying is a very serious subject in this country, and there's a lot of people whose lives have been threatened or who have died.
"Alexis in no way, shape, or form was in that environment in Costa Rica, and so I've been a little bit disappointed in that."
The shapely Alexis, speaking with RadarOnline.com exclusively last month, compared her Bravo co-stars to "the mean girls from high school," adding she felt "ganged up on" through much of the past season.