Shaunie O'Neal On Quitting Basketball Wives: No Problem Walking Away!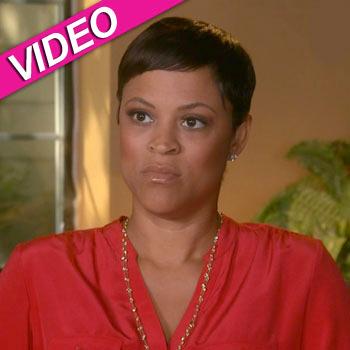 By Debbie Emery - RadarOnline.com Reporter
The upcoming fifth season of Basketball Wives may be minus one of its biggest stars as Shaunie O'Neal reveals that she may quit before filming resumes.
"I have no problem walking away from the franchise," former NBA star Shaquille O'Neal's ex-wife told The Insider.
"It is always going to be drama because it is women together. There's always going to be some 'you don't like what she said,' we're always going to get that, but I think the level of where it is going is out of control," she explained.
Article continues below advertisement
"Sometimes I just want to exit stage left immediately."
The VH1 reality show has no shortage of drama, but after a tumultuous season that included a high profile clash with Jennifer Williams in Tahiti, Shaunie may have decided that enough is enough!
Producers are going to be walking on eggshells for the next two months, as 37-year-old O'Neal revealed that she won't make her groundbreaking decision until just before she is due to sign her new Basketball Wives contract.
"I say 'when' right before it is time to sign on the dotted line... The end of summer, right around August or September," she explained.
"I'm uncomfortable, I'm very uncomfortable, when you have that 'I don't know,' feeling. I run from that feeling," said Shaunie, adding that she wished she had thrown in the towel before the last round of filming. "I had it going into season four and I should have stuck with my gut. I won't do it again."
Article continues below advertisement
If she had the power to boot any of her diva costars from the cast, O'Neal said there are three people who would be immediately out of the door from the Miami cast.
"No questions asked, not anything personal but just not where I want to go. Not on the same page," she said sternly.
The Basketball Wives finale that could be Shaunie's last show airs on Monday, June 11 on VH1 at 8 pm, and as Evelyn Lozada previously told RadarOnline.com, there will be plenty of shocks in store.