Exclusive
PETA Persuades Housewife Vicki Gunvalson To Stop Wearing Fur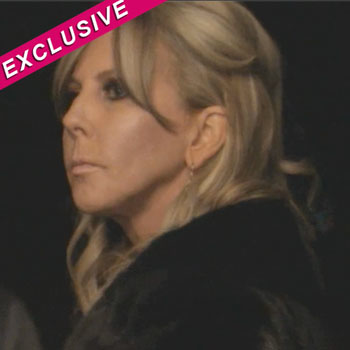 By Debbie Emery - Radar Reporter
The Real Housewives of Orange County star Vicki Gunvalson caused outrage among animal rights groups by wrapping herself up in a lush mink coat for the finale episode, and now RadarOnline.com can exclusively reveal that it will be the last time viewers will see her wearing fur after giving into pressure from PETA.
The 50-year-old reality star was sent a stern letter from the People For The Ethical Treatment Of Animals along with a graphic video narrated by fashion guru Tim Gunn explaining the horrors of the fur industry - and the severe scolding left a deep impression.
Article continues below advertisement
"The world has changed and I must change as well. Fur, while it was never something I needed or specifically wanted, it was in my mindset as something glamorous and a sign of success for a woman," Gunvalson told RadarOnline.com in an exclusive interview on Monday.
"That is absolutely no longer the case. When PETA sent me video footage of investigations on fur farms, I was horrified by the cruelty involved. These animals endure terrible pain and this cruelty is something I do not want to ever be a part of."
Not only did she ditch the mink that boyfriend Brooks Ayers bought for her, Vicki is also actively encouraging others to do the same.
"After seeing what happens in this industry, I have chosen to partner with PETA to raise awareness and will not wear fur in the future," she vowed.
"Nothing can bring back the animals that were killed for their fur, but one way to honor their lives is through PETA's fur coat giveaway program in which fur coats are given to the homeless to provide people in need with warmth," she revealed to Radar.
Article continues below advertisement
"I hope my fans who were unaware of this cruelty will see my change of heart and join the millions of people around the globe who shun fur.
"I want to encourage my fans to be comfortable in their own skin, not that of an animal who has endured tremendous suffering," Vicki concluded.
Sadly, not many celebrities are as keen to admit they are wrong when it comes to fur and repeat offender Kim Kardashian was busted by PETA once again wearing controversial python skin boots in Paris last week.