Exclusive
Halle Berry's Move To France Would Hurt Nahla's Relationship With Dad, Says Evaluation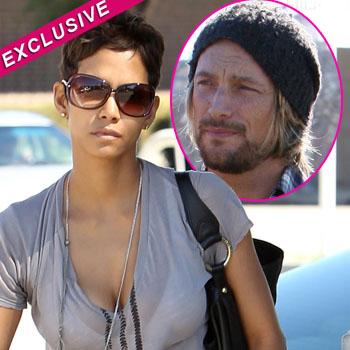 By Jen Heger - RadarOnline.com Assistant Managing Editor
Halle Berry's proposed move to France would damage the relationship between her four-year-old daughter, Nahla, and the little girl's father, Gabriel Aubry, according to a child custody evaluation that has been carried out, RadarOnline.com is exclusively reporting.
As RadarOnline.com previously reported, Berry, 45, wants to move to France with Nahla and fiancé, Olivier Martinez, because the actress says she is fearful of the paparazzi. Aubry is fighting the move and a very contentious custody trial is scheduled to begin in the next few weeks.
Article continues below advertisement
The extensive and exhaustive child custody evaluation minces no words about Nahla's relationship with her father.
"The report concluded that Gabriel's relationship with Nahla would clearly change drastically if she moves to France," a source close to the situation tells RadarOnline.com. "Gabriel plays a very active role in Nahla's life and has been a doting and loving father and that would obviously change if she moved to France. The report notes that Gabriel takes Nahla to and from her preschool and spends as much time as possible with her under terms of the current custody agreement. The bottom line is that the proposed move to France would essentially cut Gabriel out of Nahla's life and the child psychologist determined that wasn't in the little girl's best interest. However, this is just a report, it will be up to a judge to ultimately decide if Halle will be allowed to move to France with Nahla."
Berry recently got into a nasty altercation with a photographer in front of Nahla's school and her attorney plans on calling the paparazzo as a witness at the custody trial.
"The report also notes that Gabriel wouldn't be able to work or live in France for an extended period of time because he doesn't have citizenship in that country. Halle is engaged to a French citizen, and that won't be an obstacle for her once she marries Olivier," the insider says.
Article continues below advertisement
Halle and Gabriel split in 2010 after five years together and have been engaged in a bitter dispute over Nahla ever since. Berry's engagement to French born Martinez will make the third wedding for the actress and Gabriel's lawyers are using her two previous marriages against her to prove this move isn't in the best interest of Nahla.
Halle Berry's publicist didn't immediately respond to comment.
RELATED STORIES: