Exclusive
Source: Why Doesn't Halle Berry Get Restraining Order If Fearful Of Paparazzi?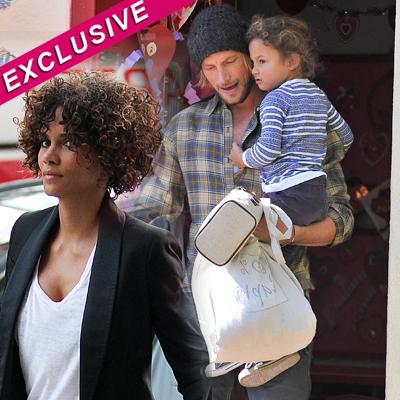 Article continues below advertisement
Berry recently got into a nasty altercation with a photographer in front of Nahla's school and her attorney plans on calling the paparazzo as a witness at the custody trial. Both Berry and Aubry are expected to take the witness stand as well.
"Celebrities such as Nicole Richie have been successful in getting restraining orders against paps that would lurk around her children's nursery school," a source close to the situation tells us. "Gabriel is also interested in the timing of Halle's run-in with the photographer at Nahla's preschool and he is unsure that the photographer was doing anything illegal or that he was threatening Halle or Nahla's safety," the insider added.
As RadarOnline.com previously reported, Halle isn't only scared by rogue photographers though. The crazed stalker who threatened Madonna in the 1990s has also set his sights on the star.
"Friends are scared for her life because Robert Hoskins wants to kill her," an insider previously told RadarOnline.com. "She is terrified for her safety." According to the source, "The LAPD told Halle that Hoskins threatened: 'I'm going to kill that b*tch, I'm going to cut her throat.'"
Halle and Gabriel split in 2010 after five years together and have been engaged in a bitter dispute over Nahla ever since. Berry's engagement to French born Martinez will make the third wedding for the actress and Gabriel's lawyers are using her two previous marriages against her to prove this move isn't in the best interests of Nahla.
RELATED STORIES: