Exclusive
Halle Berry's Life Threatened By Madonna's Stalker, 'I Wanna Slit Her Throat'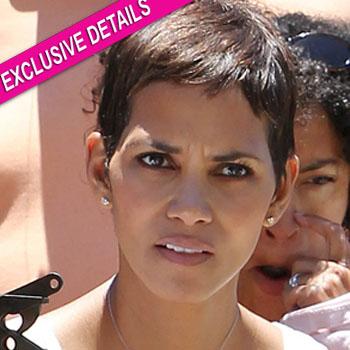 Article continues below advertisement
"Friends are scared for her life because Robert Hoskins wants to kill her," an insider told RadarOnline.com. "She is terrified for her safety.
"The LAPD told Halle that Hoskins threatened: 'I'm going to kill that bitch, I'm going to cut her throat.'"
The homeless man from California rose to infamy when he was arrested in May 1995 for making terrorist threats against the Material Girl singer. He claimed that she was his wife, and when she rejected his proposals, he threatened to slice her throat from ear to ear and also said he would kill her bodyguards.
Rather than making empty threats, Hoskins scaled the walls of Madonna's house and tried to steal her security guard's gun, who was then forced to shoot him in self defense.
After serving a 10-year prison sentence, the unstable man got out last year and was then sent to a psychiatric hospital near Los Angeles, but now he is on the loose and after Halle.
"When he came out of prison, he said: 'F**k Madonna, I want to cut Halle Berry's throat,'" a source exclusively told RadarOnline.com.
Article continues below advertisement
"They sent him to Metropolitan State Hospital last fall but he escaped on Tuesday, and it's really frightening because he told everyone there that he was going to kill Halle.
"Halle has hired 24-hour guarded security at her home and the LAPD has been visiting her since the escape," revealed the insider. "The police are serious about this guy because he always travels with a knife and gun."
The Oscar winning actress and her ex-boyfriend, Gabriel Aubry, have been embroiled in a bitter custody battle over Nahla, which as RadarOnline.com reported, has been getting increasingly toxic since a nanny claimed Aubry physically assaulted her.
"Gabriel is upset that Halle wants to leave the country but he should understand that they have to for the safety of his daughter," said the insider. "He doesn't seem to be taking it seriously, he feels like it's just Halle's problem."
The warring parents are due back in court on Friday to fight over papers Halle filed requesting permission to move with their three-year-old daughter.
"Friends say she's tried other options to protect her family like renting a home in Northern California but things have become so dangerous now France seems like the best option because of Olivier," said the source.
Article continues below advertisement