Halle Berry's Alleged Stalker Pleads Not Guilty, Heading To Trial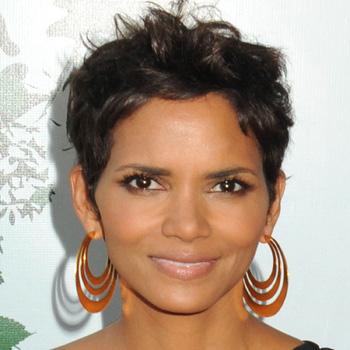 Halle Berry's alleged stalker entered a not guilty plea Monday to charges of felony stalking and residential burglary, during his arraignment hearing at the Los Angeles Superior Court, RadarOnline.com can report.
Richard Franco, who was arrested after Berry's security team caught him trespassing on the actresses' property, is now heading to trial.
Judge Dennis Landin ordered Franco to return to court for a pre-trial hearing on November 28 ahead of a full trial which will start on December 20.
Article continues below advertisement
Berry was not present for the proceedings and her attorney, Blair Berk has refused to comment.
Franco, 27, is currently jailed on $150,000 bail -- he was charged after police arrested him outside the brunette beauty's home in July.
Los Angeles Police Department Detective John Gregozek - who spoke to Halle one day after Franco's arrest - was called to testify during Franco's last hearing.
Speaking to the judge about Halle's response following Franco's arrest, he said: "She was afraid for her safety and that of her daughter, as well. She hired armed security to stay at her residence 24 hours.
"She saw the defendant standing at the kitchen door."
The police officer testified Halle had told him she noticed a key that had been attached to a keychain in the door of a room she uses as a beauty salon was missing, and she showed him a key and keychain that were similar to the ones found in Franco's possession upon his arrest.
Joseph Vach, a security guard who worked for the 45-year-old star also previously testified in court. He explained he had seen a man identified as Franco failing to climb over a fence at Halle's house at his first attempt before successfully vaulting over it after a second try.
Article continues below advertisement