Halle Berry's Alleged Stalker Ordered To Stand Trial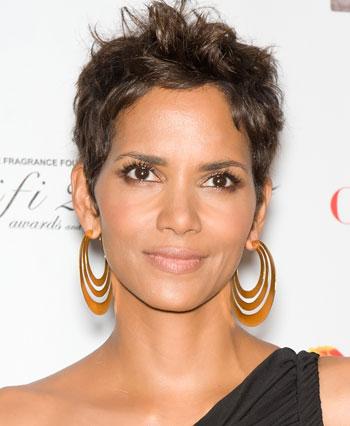 Los Angeles Superior Court Judge Melissa Widdifield ruled in court Monday that Halle Berry's alleged stalker be ordered to stand trial.
The decision was made after testimonies from two witnesses during a preliminary hearing to show evidence against Richard Anthony Franco, who has been charged with one count of stalking and one of residential burglary after he was seen on the actress' Hollywood property three times in three days earlier this year.
Article continues below advertisement
The 27-year-old man - who is currently jailed on $150,000 bail - was charged after police arrested him outside the brunette beauty's home in July. He has pleaded not guilty to both charges.
Los Angeles Police Department Detective John Gregozek - who spoke to Halle one day after Franco's arrest - was called to testify during the hearing.
Speaking to the judge about Halle's response following Franco's arrest, he said: "She was afraid for her safety and that of her daughter, as well. She hired armed security to stay at her residence 24 hours.
"She saw the defendant standing at the kitchen door."
The police officer testified Halle had told him she noticed a key that had been attached to a keychain in the door of a room she uses as a beauty salon was missing, and she showed him a key and keychain that were similar to the ones found in Franco's possession upon his arrest.
Joseph Vach, a security guard who worked for the 45-year-old star - who did not attend the hearing - also testified in court. He explained he had seen a man identified as Franco failing to climb over a fence at Halle's house at his first attempt before successfully vaulting over it after a second try.
Article continues below advertisement
He also testified Franco was carrying a notebook that mentioned Halle by name.
Franco is due back at the Los Angeles courthouse on October 31 for arraignment.
As RadarOnline.com previously reported, Berry was granted a temporary restraining order against Franco back in July. According to the TRO, Franco must stay at least 100 yards away from Berry, her home, her daughter, her vehicle and her workplace.