Halle Berry's Alleged Stalker To Face Judge Today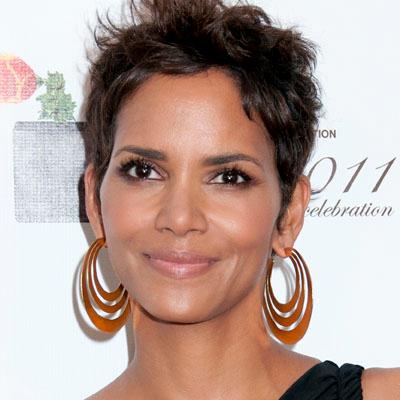 UPDATE: Today's hearing was continued until August 4.
A suspect accused of stalking actress Halle Berry is slated to appear in a Los Angeles courtroom Wednesday for a preliminary hearing to determine if there is sufficient evidence to make the man stand trial.
Richard Franco, 27, is charged with felony stalking for allegedly repeatedly trespassing onto Berry's property in Hollywood Hills, CA.
Article continues below advertisement
Earlier this month, the Oscar winning actress was granted a restraining order against Franco.
According to the order, Franco must stay at least 100 yards away from Berry and her 3-year-old daughter, Nahla.
"As I opened my glass kitchen door and closed it behind me, all of a sudden I sensed someone behind me and I turned to see the same intruder standing less than a foot behind me staring at me through my glass kitchen door," Berry said in her court declaration. "Panicking and in fear of my life, I turned my body and quickly hit the deadbolt lock on the glass door. I grabbed my phone and ran as fast as I could upstairs, slamming each door behind me as I ran. I got upstairs to a safe place, locked myself inside and dialed 911."
In the court filings, Berry reported three instances in July when Franco came into her backyard, including one incident in which he nearly followed her into her kitchen.
Since his arrest, Franco has been in jail on $150,000 bail. A hearing on whether to extend the order for three years is set for August 1.
RELATED STORIES:
ESPYs: Halle Berry A Favorite Fantasy Star Of The Jock Crowd