ESPYs: Halle Berry A Favorite Fantasy Star Of The Jock Crowd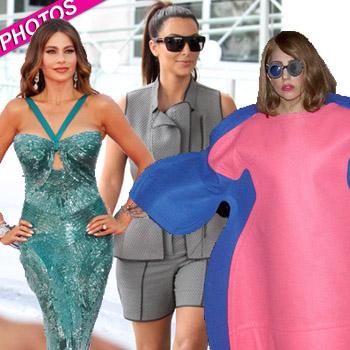 by Radar Staff
Halle Berry might be done dating jocks after David Justice, but if she's not, she's got a very high-profile admirer: Minnesota Vikings superstar Adrian Peterson.
We found that out on the red carpet at the 19th annual ESPY awards in Los Angeles Wednesday night, where RadarOnline.com asked the world's top sports stars the question: "Hypothetically speaking, if you could choose any Hollywood star to date, who would it be?"
Article continues below advertisement
"Not at all," Peterson replied.
Watch the video on RadarOnline.com
Berry was also the choice for Shawn Marion, a member of the world champion Dallas Mavericks, while his teammate Jason Terry chose Jada Pinkett-Smith.
"My wife already knows ... that's my favorite!" Terry joked.
Los Angeles Dodgers All-Star outfielder Matt Kemp plead the fifth to the sizzling hot question.
"You're trying to start something!" Kemp, who is Rihanna's ex, joked.
Article continues below advertisement
Kemp's fellow All-Star, Toronto Blue Jays slugger Jose Bautista, took the same tack with the hot potato question.
"Hypothetically speaking, I'll have to politely decline," the slugger joked. "I'd like to keep my relationship healthy as it is!"
Smith, an actress/model by trade, has held the title of Miss Ohio USA, and is a former Survivor contestant.
RELATED STORIES:
ESPYs: Rihanna's Ex Matt Kemp & Other All-Stars On The Hottest Sports-Celebrity Pairings