Halle Berry's Trespasser Charged With Felony Stalking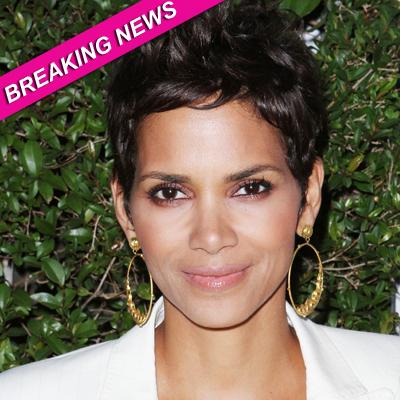 By Neil Woulfe - RadarOnline.com News Director
A man who allegedly trespassed several times at Halle Berry's Hollywood Hills home was formally charged Wednesday with one felony count of stalking.
The man, 27-year-old Richard Franco of Commerce, CA. will be arraigned sometime Wednesday at the Foltz Criminal Justice Center in downtown Los Angeles. At that time, he's expected to enter a plea to the charge.
The filing of criminal charges comes one day after the Oscar winning Monster's Ball star was issued a temporary restraining order -- or TRO – against Franco after he allegedly trespassed on her property numerous times.
Article continues below advertisement
According to the TRO obtained by RadarOnline.com, Franco must stay at least 100 yards away from Berry, her home, her daughter, her vehicle and her workplace.
Listed as a 27-year-old male at 5'9", Berry claimed she has no idea who Franco is and has "no desire to have any contact with him."
"I looked out the glass door leading to my enclosed and gated back yard and was shocked to see a complete stranger, carrying something in his hands and approaching us," Berry write in her declaration of the first time Franco approached her home.
The next night, Franco showed up at her home again and Berry said, "As I opened my glass kitchen door and closed it behind me, all of a sudden I sensed someone behind me and turned to see the same intruder standing less than a foot behind me starring at me through my glass kitchen door."
Franco was arrested around 11pm Monday in the yard of Berry's home after he jumped over a back wall and onto her property.
Article continues below advertisement
"I am also informed that Franco has a criminal history of violence, theft and drug offenses," Berry wrote.
"This person has invaded and trampled upon the most fundamental sense of security I have and I am extremely frightened of him and what he might do to me or those I love."
Franco --who is on probation after pleading no contest in June to a misdemeanor battery charge -- is facing up to three years in state prison if convicted.