Halle Berry's Hair Raising Lunch Date With Olivier Martinez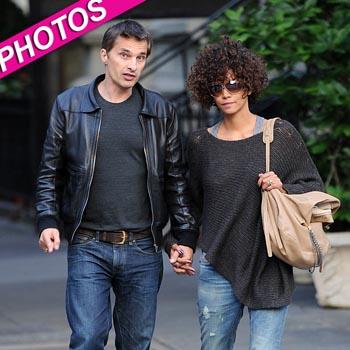 Halle Berry has literally let her hair down since becoming engaged to French actor Olivier Martinez and her latest lunch date with her hubby-to-be was no exception.
The 45-year-old star, who ditched her famous crop just a couple of months ago, hid behind her mass of curls as they left Isabella's restaurant in New York on Saturday afternoon.
Matching her au natural hair style with dressed down jeans and sandals, Berry held on tightly to Martinez's hand as they left the Mediterranean eatery.
Article continues below advertisement
Gabriel Aubry Preparing For Custody Battle, 'Isn't Scared' Of Halle Berry's New Attorney