Exclusive
Casey Anthony's Costa Rican Hideaway Plans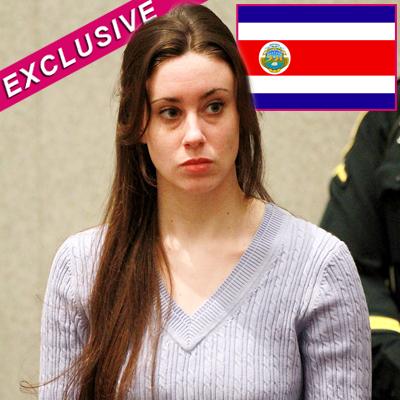 Article continues below advertisement
"Casey is counting the days until her probation ends. She has been researching countries that she could move to and Costa Rica is at the top of the list," a source close to the situation tells RadarOnline.com. "Casey wants to live in a warm tropical setting and the cost of living is extremely low in Costa Rica. She wants to put as much distance as possible from Florida. Costa Rica appeals to her because Americans are warmly embraced by the locals, and she feels this is the best place to start a new life."
However, Anthony's legal woes are far from over. She is being sued by Zanaida Gonzalez for defamation after Casey said a woman with that name kidnapped Caylee.
The defamation trial is scheduled to begin in January and Anthony will be called as a witness by Zanaida's lawyers. "We were finally able to successfully serve a subpoena on Thursday to Casey Anthony's lawyers, ordering her to appear at the civil trial which is scheduled to begin in January 2013," John Dill, Gonzalez's attorney, previously told RadarOnline.com.
MORE ON:
Celebrity Justice
Article continues below advertisement
According to reports, Casey Anthony is "annoyed" that she has to testify at the upcoming trial but Zenaida's lawyer minces no words, saying Anthony has only herself to blame.
"Too bad! Yes, we heard that Ms. Anthony was annoyed that she was going to have to testify at the trial," Dill told RadarOnline.com. "This was all brought on by Ms. Anthony herself, she is the one that started down this road and it's time that she be held to answer for her actions. Zenaida's life has been absolutely upended by Ms. Anthony's actions, so, no, I don't feel bad that she is upset. Again, she brought this all on herself."