Exclusive
Simon Cowell: Britney Is Fearless & Tougher Than Me!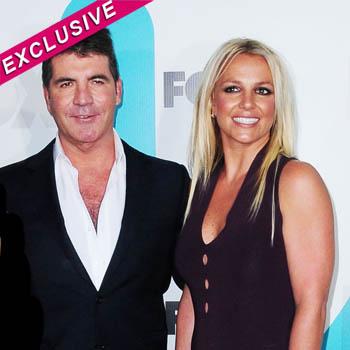 Article continues below advertisement
Simon compared Britney's unabashed stream of opinions to those of Paula Abdul.
"To get a 'No' out of Paula, as you know, was like getting blood out of a stone," Simon said, "because she didn't want to be unpopular."
The resurgent Britney has no such issues, Simon says, adding she can blankly turn a contestant down even if there are "4,000 people going crazy about the contestant."
Factor in Disney diva Demi Lovato, and you have plenty of must-see conflict on the panel of judges.
"When the two of them get together, and me and L.A. Reid want someone to go through, these two, they gang up," he said. "And that's what happens when you put two girls together!"
Asked about Britney claiming Simon's still the toughest judge to please, the English music mogul said, "Watch the tape: I'm not so sure!"
As we previously reported, Britney and Disney diva Demi Lovato filled the spots vacated by Nicole Scherzinger and Paula Abdul after Simon shook things up following the show's first season in the states.