Exclusive
Britney Spears Is Joining Simon Cowell's X Factor, For A Cool $15 Million!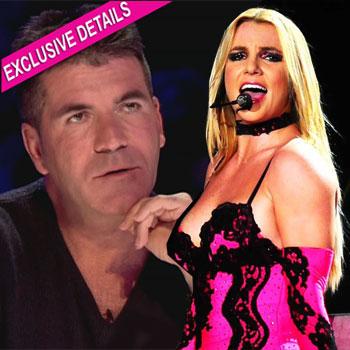 Article continues below advertisement
The pop music icon will be paid $15 million dollars a year, according to E! News, which broke the story. "That was the big sticking point and now, thankfully, it's been sorted. All they need to do now is work out the smaller points. The fact the money is now set, means that there is nothing stopping this from becoming a reality," the website says.
"Britney's conservators will be formally signing the contract by the end of this week at the latest," a source tells RadarOnline.com. "Britney can't legally sign any documents because she is under the conservatorship. She is thrilled to be joining the show and is very, very excited. Britney has always been extremely supportive of artists trying to make it into the business and it's a natural fit for her. Britney will be traveling to the out of state auditions and the schedule will be worked out so she won't miss any custodial time with her sons. The boys will have their own playroom on the X Factor set so Britney can spend as much time with them as possible.
"Britney's team is almost ready to sign the contract but before they can do so the lawyers needed to get approval from Judge Reva Goetz, as all business transactions, contracts, etc., need to get formal approval," the insider says. "Judge Goetz wanted to talk to Britney in person to make sure this is something that she wanted to do and that she was capable of doing. The judge was extremely impressed and Britney is very, very excited to become a part of Simon Cowell's show."
Article continues below advertisement
Meanwhile, Britney won't be getting married to her fiancé Jason Trawick until later this year. Trawick recently petitioned the court to become one of Brit's conservators, but won't be involved with any of her business affairs. "This is the natural step because Britney's dad, Jamie, hasn't lived with Britney in almost two years. Britney has been living with Jason and her two sons in a rental house for almost a year-and-a-half," a source told RadarOnline.com.